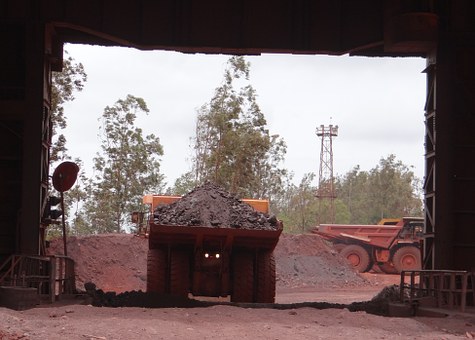 Andhra Pradesh government is planning to set up an exclusive mining zone in Chimakurthy in Guntur district of the state. The state government is planning to lease out the land, which is expected to hold vast reserves of black galaxy granite, to private developers.
The land on which the state highway passes through on the outskirts of Chimakurthy is the only stretch that has been left unexplored in the region. Thousands of acres of land in the villages of Rajupalem, Lakshmipuram and Budavada, close to Chimakurthy have already been excavated since the discovery of galaxy granite in the region.
Studies by the Andhra Pradesh Mineral Development Corporation (APMDC) has found that about 250 to 400 acre of land underneath the state highway holds huge granite reserves.
Meanwhile, the roads and buildings department, which manages the state highway, has been directed to lay a bypass road to connect both ends of the state highway. Another bypass would be laid to connect the existing bypass road near the NSP canal.